519-940-8333
Request An Appointment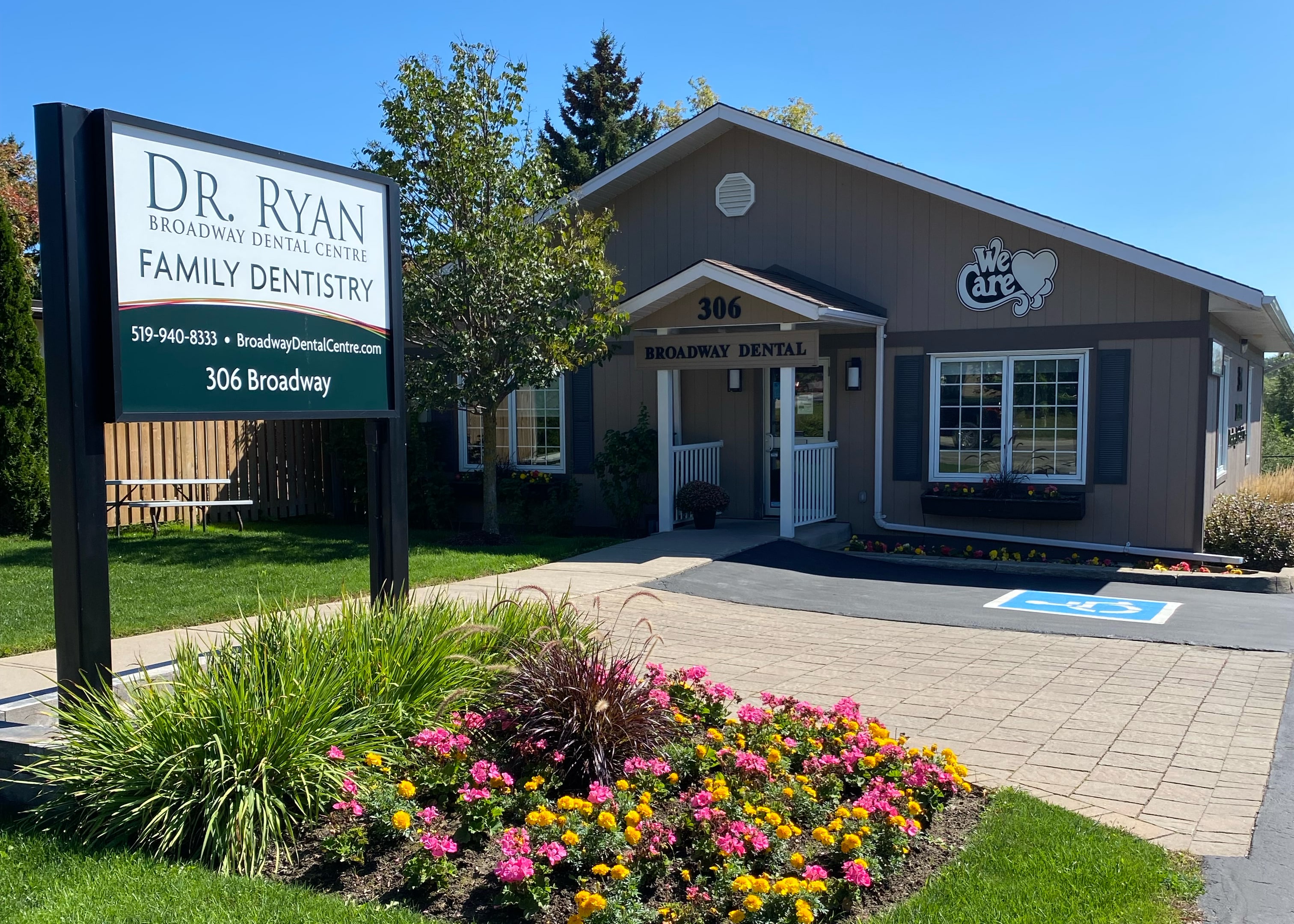 About Us
Creating A Lifetime Of Healthy Smiles
Dr. Ryan at Broadway Dental Centre and his team have set a goal to give you the most comfortable and enjoyable dental experience possible. Along with professional and friendly dental care, an inviting and comfortable atmosphere can definitely make or break your dental treatment experience.
We are dedicated to patient education and we want to make your appointment informative as possible. The more you know about your dental health, the more prepared you will be to make intelligent decisions about treatment. Our commitment is to apply our dental knowledge and skills in a caring and gentle way, so you can feel at ease as we help you attain the smile you desire.
Our dentist makes the difference
Extensive experience and education allows Dr. Ryan to provide exceptional patient care. Dr. Ryan has received significant training so that he can perform precision treatments that improve oral and overall health.
Dr. Ryan uses advanced technology, including digital x-rays, images from intraoral cameras, and extra-oral photography, when explaining diagnoses and treatments so that you will feel comfortable and informed.
Our experienced staff
Our friendly and professional staff is dedicated to patient comfort and quality care. We strive to provide gentle, family-oriented dental care to adults and children. We use a very thorough sterilization techniques.
Our team emphasizes comprehensive quality care and preventive dentistry. Our staff regularly attends continuing education classes to continue to provide you with the best dental care possible.
Whether you're looking for a new dentist in Orangeville, Grand Valley, Shelbourne, Mt. Forrest or surrounding areas to treat your smile, or you'd like to stop by and look around the office, please visit or contact us today 519-940-8333. We're always welcoming new patients!