519-940-8333
Request An Appointment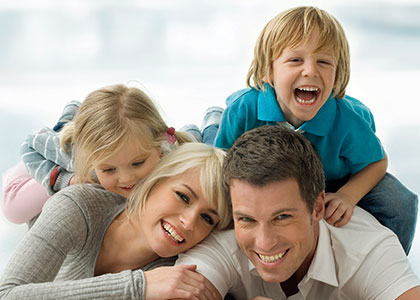 Family & General Dentistry
Dental Care For Your Whole Family
Dr. Ryan's team is committed to the oral health needs of every single member of your family. By scheduling routine examinations and professional cleanings for your children, they are likely to develop habits that will help to ensure the beauty and function of their teeth over the course of their lives. We can restore tooth damage, treat discomfort, and help prevent further complications.
Regular checkups help you maintain excellent oral health. We offer family and general dentistry services in our modern, welcoming office. From routine oral hygiene appointments to fillings, we promise a comfortable and positive experience for you and your family.
Our dental office is also proud to offer comprehensive family dental care to patients of all ages, from young children to senior citizens.
It is critical that children learn how to care for their teeth, even before permanent teeth emerge. Our dental professionals make it fun for your kids to visit the dentist, ensuring they will develop good habits that last a lifetime.
Teens need regular checkups to ensure continued oral health as they move into adulthood. Problems with tooth alignment often emerge at this age, requiring specialized attention from our orthodontic experts. Our full range of dental services addresses all of the issues that can affect teens.
The condition of teeth can change as we age. Adults need regular dental care to ensure their oral health.
Seniors need specialized dental services that focus on the effects of aging on the gums and teeth. We offer exceptional care for seniors, from general cleanings to periodontics and, if need be, denture care.
Through general and restorative dentistry procedures, our family dentist in Broadway Dental Centre can diagnose and treat dental issues relating to the health and function of your smile. This often includes the treatment and repair of broken, infected, or damaged teeth, gums, and oral tissue.
We give families in Orangeville, Ontario, personalized service and patient-focused care for smiles that last a lifetime. Call Dr. Ryan at Broadway Dental Centre today to schedule your next dental appointment: 519-940-8333.